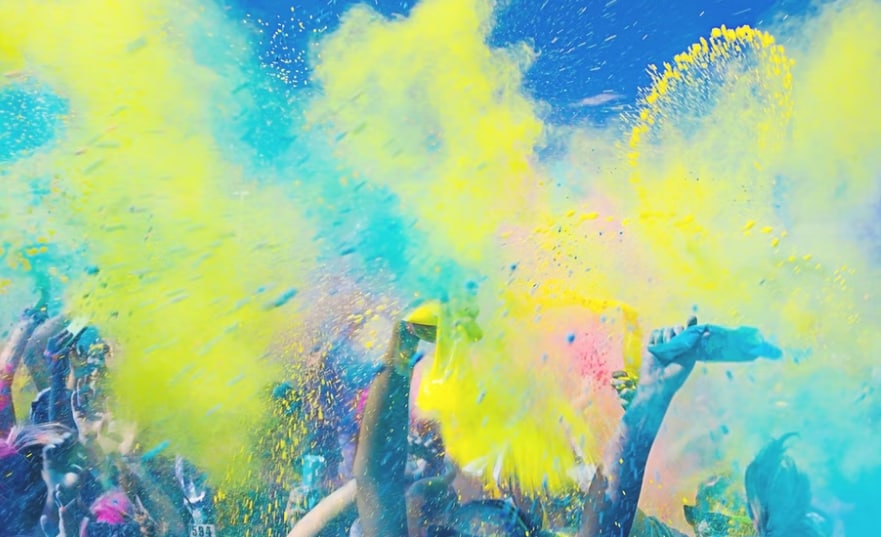 I looked at the swirl of my alcohol before gesturing his wrist up. I gadget lit up, showing 4:11AM. I also saw the notification of the unread mails. I hate it when the mails still comes in when I'm on leave.

It was just like any other night, or so I thought. Well maybe it is because I can barely remember anything because of the G. I could feel the effects of the party drug coming in.

"Zac..?"

I turned behind and saw Cherry looking at me, placing hand on my shoulders.

"I'd been waiting" she smiled.

It took me awhile to steady myself, as my vision felt blurry. "Wait a minute, I just took it", I replied, knowing that she'll understand.

"Okay, I'll give you a few minutes, everyone's here! I'll see you at the yellow room"

A wave of nausea came and I gesture and okay sign. I could see Cherry nodding before leaving The Laboratory. I started to people watch while I wait for the drug to kick in and stabilise. Most of the people know what's up over here, as this establishment is known to be closed to the eyes of many. However at an attempt to get a crowd going and the to prevent further losses, the owner decided to went all in. The former drug dealer found himself having to go back to his ways to live again, it was such an irony to see him stepping out into the light only to realize his shadows will still eventually catch up to him. 

It is what it is. The Laboratory manage to live up to its name, with the ladies dressing up like nurses standing by the dispensary, giving you a dose of crave with a shot of whiskey. The effects of G is literally mind altering, but it was also mildly approved by the laws for the Undertow. The lower social class, with depression and the need to escape to at least be alive on a normal functional levels. So this is also why The Lab is able to operate openly, allowing itself to build a sanctuary for those who're seeking to escape.

"Lay me some grease ladies!" A guy in a purple suit shouted, with open arms, occupying a huge area of the bar counter. That's also how the G earns its street name "Grease", which kept us the cogs functioning to keep the world working. And G, with a shot of whiskey does actually look like the actual grease. The nurse smiled and started making the mix, sliding the glass of smothering black concoction into his hands.

He looked at me and smile, "Great night huh?"
I looked back and shrug. "Its Jack, don't tell me you'd forgotten?" "Oh Jack! It felt like I can instantly recognise him, as the rest of his face felt like a familiar memory"

"Jack the Tech!", I replied, partially proving to him that I do indeed remember. "Yes boy, digging you look mate, I'll see you in Yellow" He walked off after downing the shot instantaneously.

Minutes passed as I was just staring at a swirl of colors as people come and go, leaving traces of colors across my vision. I probably still need more time yo get used to. I thought to myself. I then felt the haptics in my gadget beeping, telling me that the drug is stabilise and I start walking towards the Yellow Room.

*

There's a reason why it's called the Yellow Room. That's the color you'll ever see, however because of how the lighting is set up and how it compliments G. With G everything is just good. It's way more powerful, it lasts longer and it's regulated. Meaning, your psychologist could prescribe it to you.

I heave a breath as I pushed the door opened. Cherry turned and ran over before giving me a kiss on my neck. "You look amazing Z", she whispered into my ear. "You too", I replied. She held my hand and bought me into the crowd, wading through different group of people, until we found our own. I felt Cherry hand gripping tightly onto mine. I know we are never happy outside of tonight, but together we are free. That's the power of G, everybody was happy, everyone one of us trapped in our own world, on our own term. Free. Momentarily.

The Chemist came on to the stage, bringing up the music to a notch before setting off the smoke machine. It was beautiful, as we wave our hands up in the air, the smoke as cool as the clouds across the mountain peaks that I'd been, 5 years ago. How time flies, i thought to myself. G was the short for G5H0; a drug that alters our mind, our mood and how we perceive things; including gravity.

Time felt irrelative as I jumped on the dance floor, seeing people moving in stop motion, frame by frame before feeling the ground. I saw some of our friends, dancing in circles, while Jack was hitting up on someone again. I felt a tap and I thought I saw Cherry gesturing me. I followed that silhouette, spreading yellow paint all across the dance floor as she walked. I pushed the door opened, turn back only to find myself all alone. "Cherry?", I called out. I looked around, as I could hear the leaking tap drip onto the sink. The sound proofing is so crazy that no one would know that we have a party going in here. I walked across the bathroom aisle, pushing the bathroom stall open and I found Cherry sitting there, soulless, eyes wide opened.
And all I see is red.