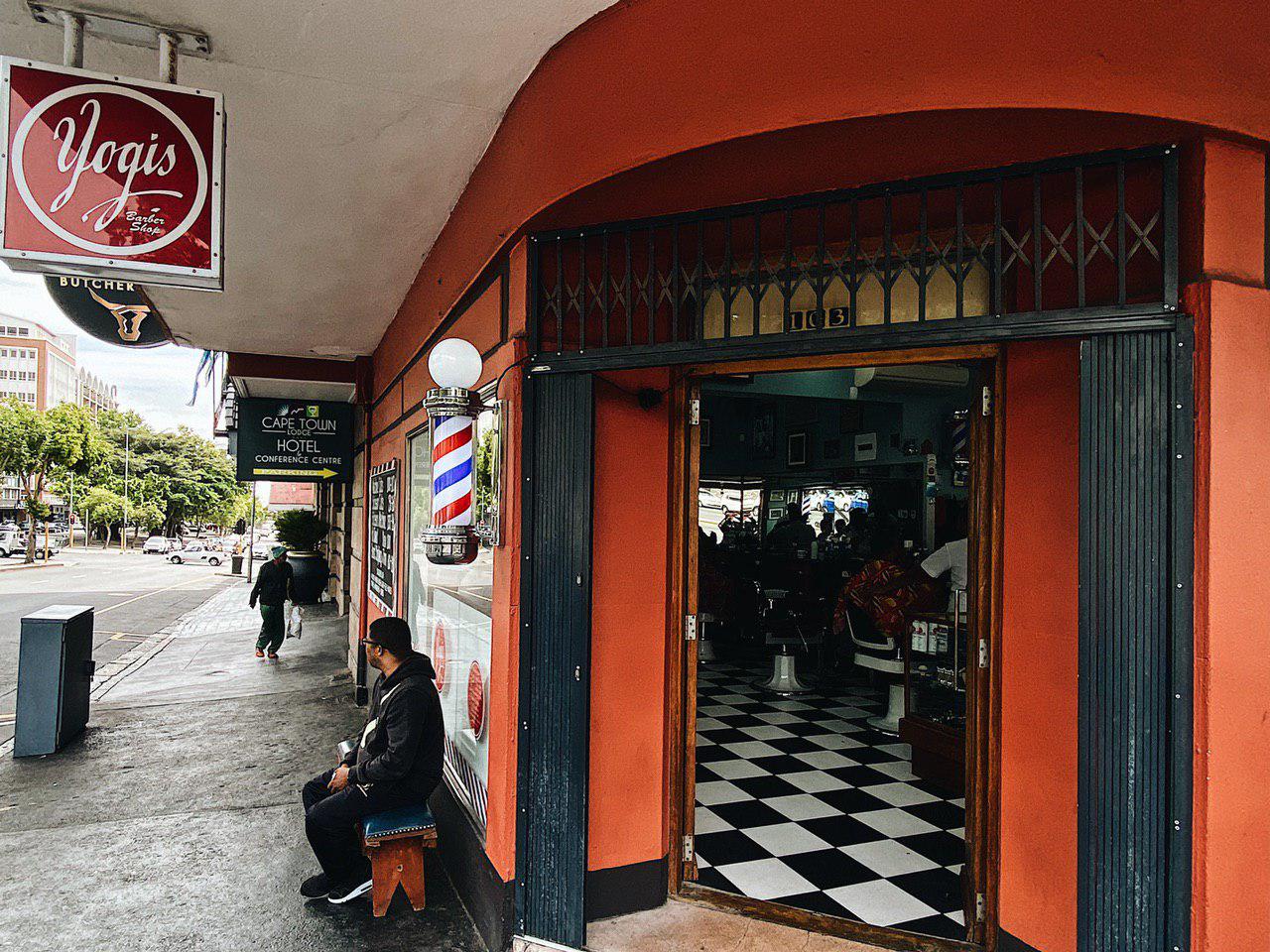 I shook hands with Yogi himself and I didn't even realize the humble bossman was just right outside the barbershop. I was assigned number 24 and was told that it'll probably be a 30 minutes wait. I walked around, taking photos for my write up, whilst I look and observe the barbershop. 
There are cut-outs pasted around the walls, with the vintage style barber chair placed around the store. Every station is pretty neat despite it being mid-day and busy. I love how the barber cleans up their station when they're done. 
It is a very cozy and humble space. I love how there is no play of extravagance, no play of luxury. It felt like you're going to back to somebody's Home Town for a haircut by an old friend. There are also Yogi's merch for sale! It is pretty unique how
*
Pricelists as follows!
Machine Cuts 100-110
Scissor Cuts 130-160
Scissor & Machine 130-140
Hot Towel Shave 100
Beard Styling & Trim 60-140
*
Billy was the one who did my hair. Looking suave, sleek with biceps that screams gym, you will definitely want Billy to do your hair. I love how we talk as he works on my ridiculously unkempt hair. 
I secretly enjoyed the feeling of getting shaved with a razor. Well not that much of a secret now, right? But I do love how clean it made me feel as I could feel the grain of my hair getting shaven off.  My sides were well shaven and all these while I don't have my specs on, so it's as good as looking at a mosaic. I had my fingers crossed actually.
We had a long chatter as I urged him to share his stories. And he goes on to tell me about his education, his background, his life, and how he eventually took up and fall in love with sniping and shaving hair over being a lawyer. How he find it hard to get over his inner moral boundaries, and how barbering gave him so much joy. I was surprised at myself when I wore my specs. I looked so different. Like so different.
I felt a new air of me honestly. Spiritually maybe?
And as much as it felt different, I was actually pleasantly surprised that most people around me liked it. I'd never received so many Instagram messages about anything at all and for a person with zero self-esteem, it is even surreal to receive compliments.
Perhaps this feeling would fade, perhaps it'll change me, but for today I'd wish to love myself a little bit more (:
So, Thank You Universe
*
Details
Name: Yogis Barbershop
Address: 103 Buitengracht St, Cape Town City Centre, Cape Town, 8000, South Africa
Opening Hours: MON-SAT 8:30am–5pm (Sun Closed)
(Website)