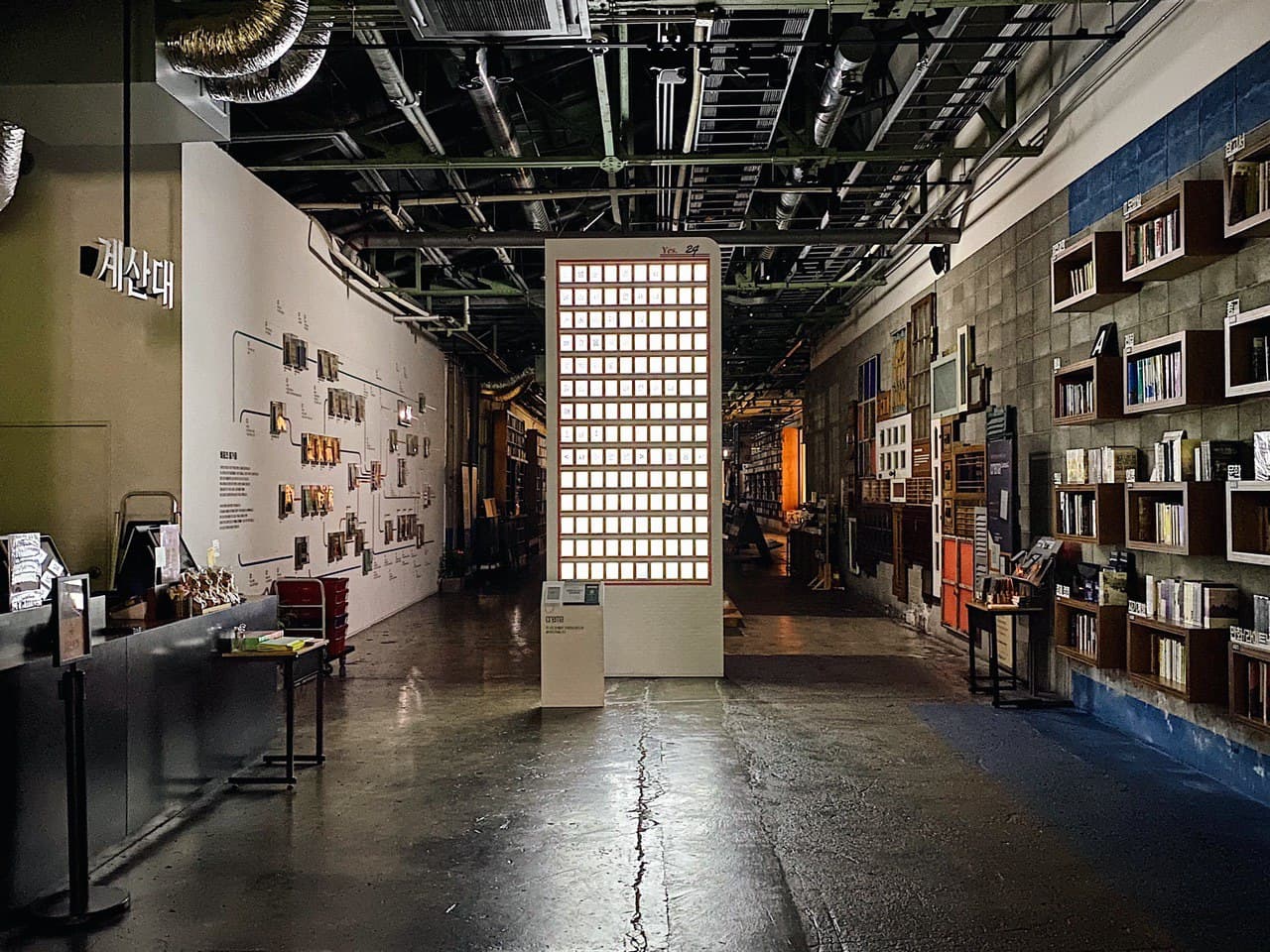 Behold, the largest used bookstore in South Korea!

I manage to find out about the hidden gem at the eleventh hour and an impromptu plan whisked us there. After a misadventure with the public bus, and a walk up the hill bought us to this amazing and huge used bookstore.

Fellow bookworms should know this place, also known as the 'Barnes and nobbles' of South Korea, this book space have a proud collection of over 200 thousand books! I also heard that the bookstore host a huge variety of events over the year, from contests, talks and signing! You're in for a local treat if you're ever going to get a taste of the local bookstore event.

I love the huge metallic space, a little ahead of time, the symmetrical decor told me of its prestige, like how it felt like I'm walking into a vault. The amazing vault that is meant to go against time, storing gems from across the centuries, important books from philosophy to arts alike, that pushed mankind forward.

Okay a little too far ahead, now coming right back to the bookstore, they also have spaces for us to read as well. It's a pity that I didn't get to fully explore the bookstore due to time constrain, but this bookstore felt like it came right out of the bunker with the decor, and well coming fresh out of the over of f1963, so what did you expect?

I'll definitely check this place out properly again, so until then this place would be one of my bucket lists to revisit when I'm back in Seoul.