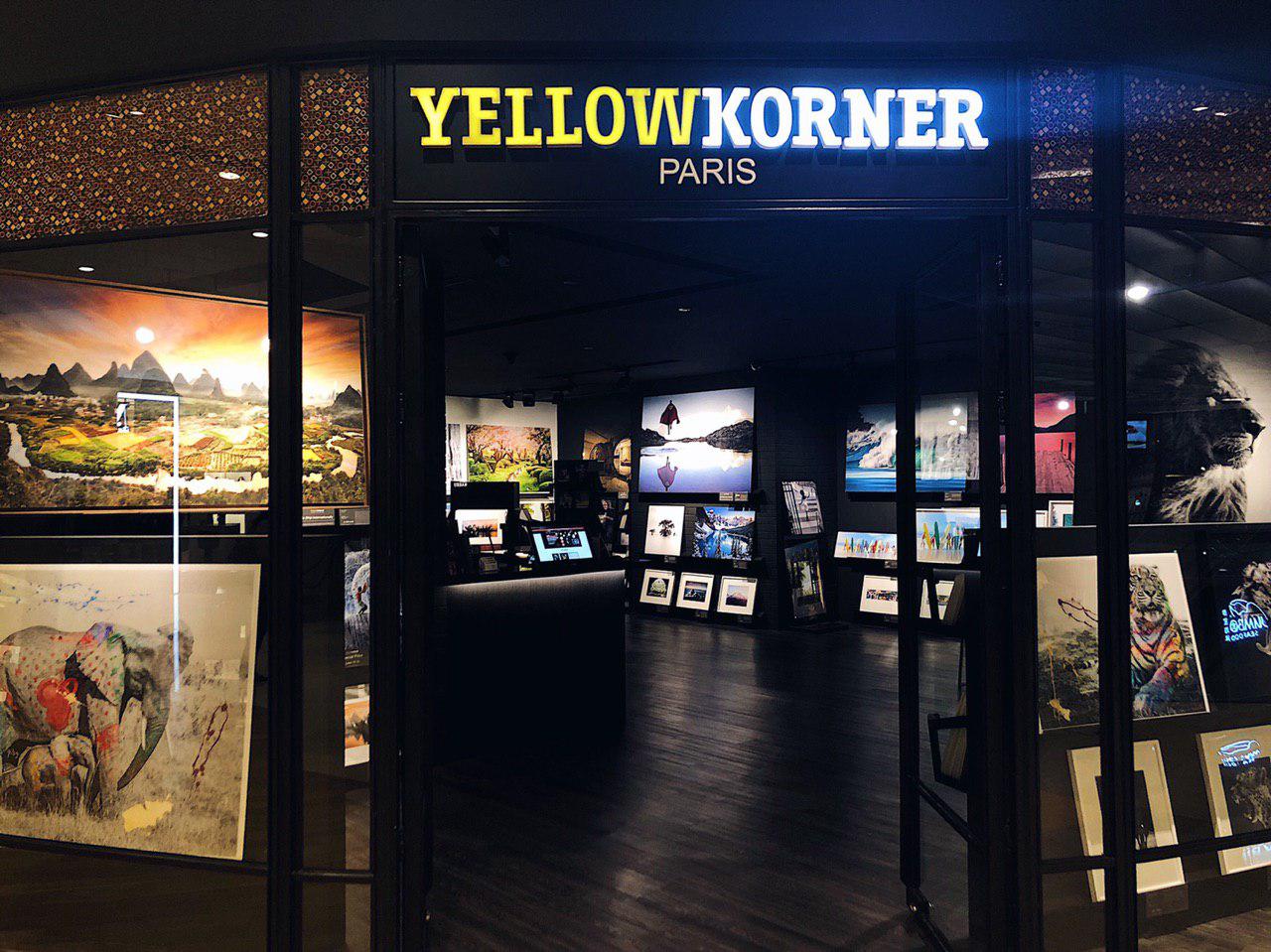 Standing right beside the Ion Art Gallery is the captivating Yellow Korner which might be hard to miss with its noir yellow decor and it's eye-catching artworks.
Hailing from France, the new york yellow cab and it's studio apartment vibes is a great combination for an art space. The yellow soothes you, makes you feel more intimate, less formal, while the big space by the couch makes you feel more like home.
Mainly dealing limited photographic prints, this gallery was actually made to feel as if you walked into a photographer's studio apartment, as you gaze upon his works. The couch at its side opened up a sizable space for you to feel comfortable and comfy while you waltz around the gallery going from one art to the next. The prints are created and manufactured in France, embedded in sleek acrylic frames which give off an aura ahead of time.
I spoke to the gallery advisor, Deborah, a really friendly and passionate lady who actually shared more about Yellow Korner with me. She paints too, and I wish everyone could never stop creating artworks. It is actually really nice to find that the art community to be so heartwarming, and we even exchanged stories. 
I love how heartwarming this community is and it is actually all about giving the art scene in Singapore a little push, inspiring more individuals and embracing creativity and arts


*
Details:
Name: Yellow Korner
Address: Ion Orchard, Level 4, #04-02, 2 Orchard Turn, 238801
Opening Hours: 10AM - 10PM
(Website)