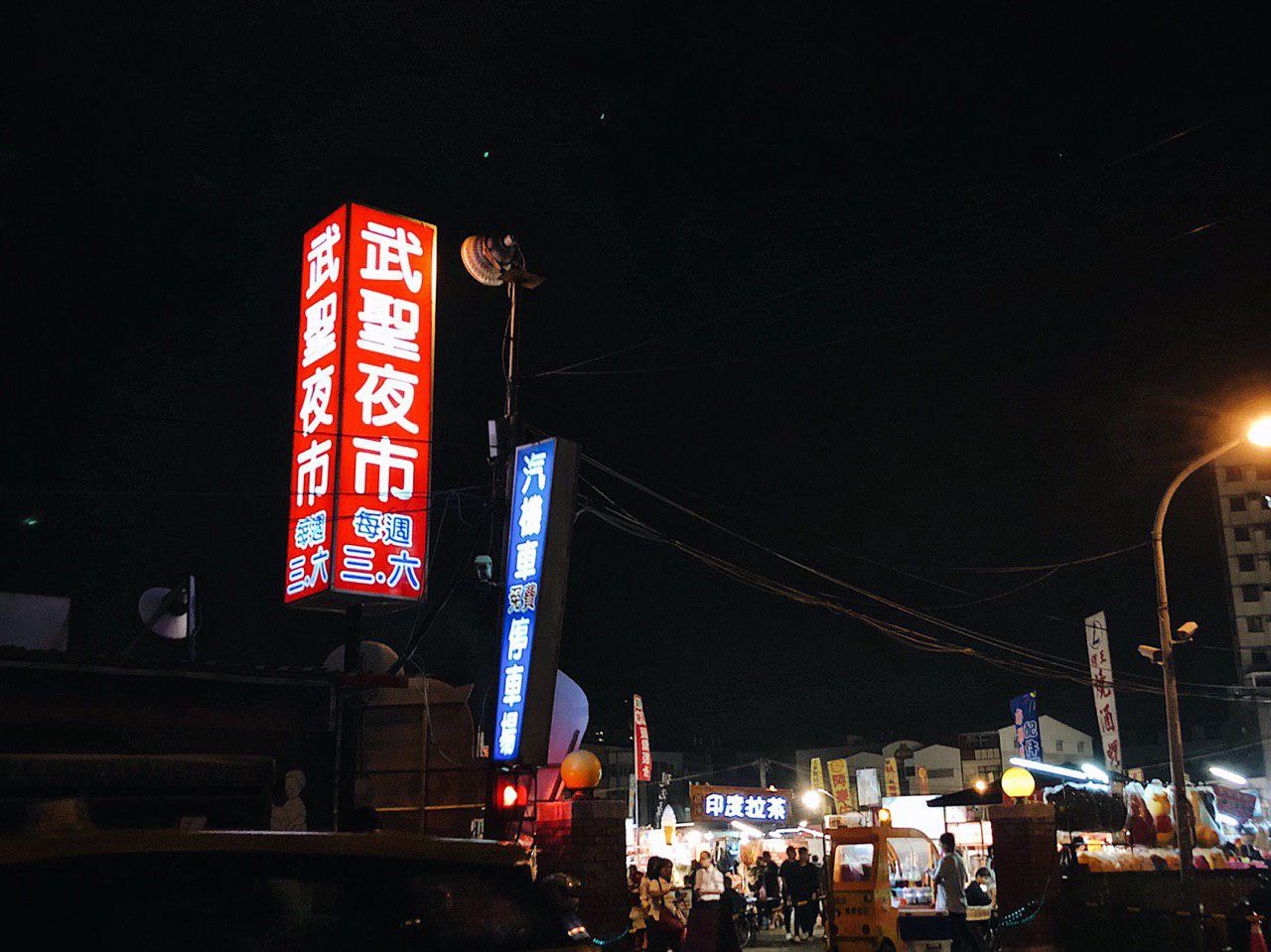 As the night market in Tainan operates only on specific days, I decided to spend both of my nights on different night market to hopefully get to know/share the different night markets crossed Tainan.
So for Wusheng Night Market, they are opened on Wednesday and Saturday. I was actually told that I am lucky as Wusheng Night Market is considered to be a "local" Night Market by my friends there. 
Most people come here to visit the Flower Night Market. Which was considered to be the ultimate tourist night market due to its sheer size. Wusheng is really different from the other night market that I have seen as the number of motorcycles that is lined up at the sidebar pretty crazy. 
The usual vendor labyrinth still stays true to its night market standardized structure, but there's a lot of vans, food, and games! There's a vintage style snack/candy store that caught my eyes as well.
I actually also noticed a strange crane game where you can catch live stocks, such as a crayfish/lobster back home! It is indeed a pretty local night market as I hardly see any tourist around here. It is truly an interesting experience to see locals queuing up trying to catch a live animal.
Other than that nothing gives me a really deep impression, but if you're ever in Tainan it is interesting to check off their various night market as they only operate on specific dates. So it's kind of like a game of chance for you if you would look at it that way!
*
Details
Name: Wusheng Night Market (
武聖夜市
)
Address: Lane 69, Wusheng Road, West Central District, Tainan City, 700
Opening Hours: WED & SAT (6:30PM–1:30AM)