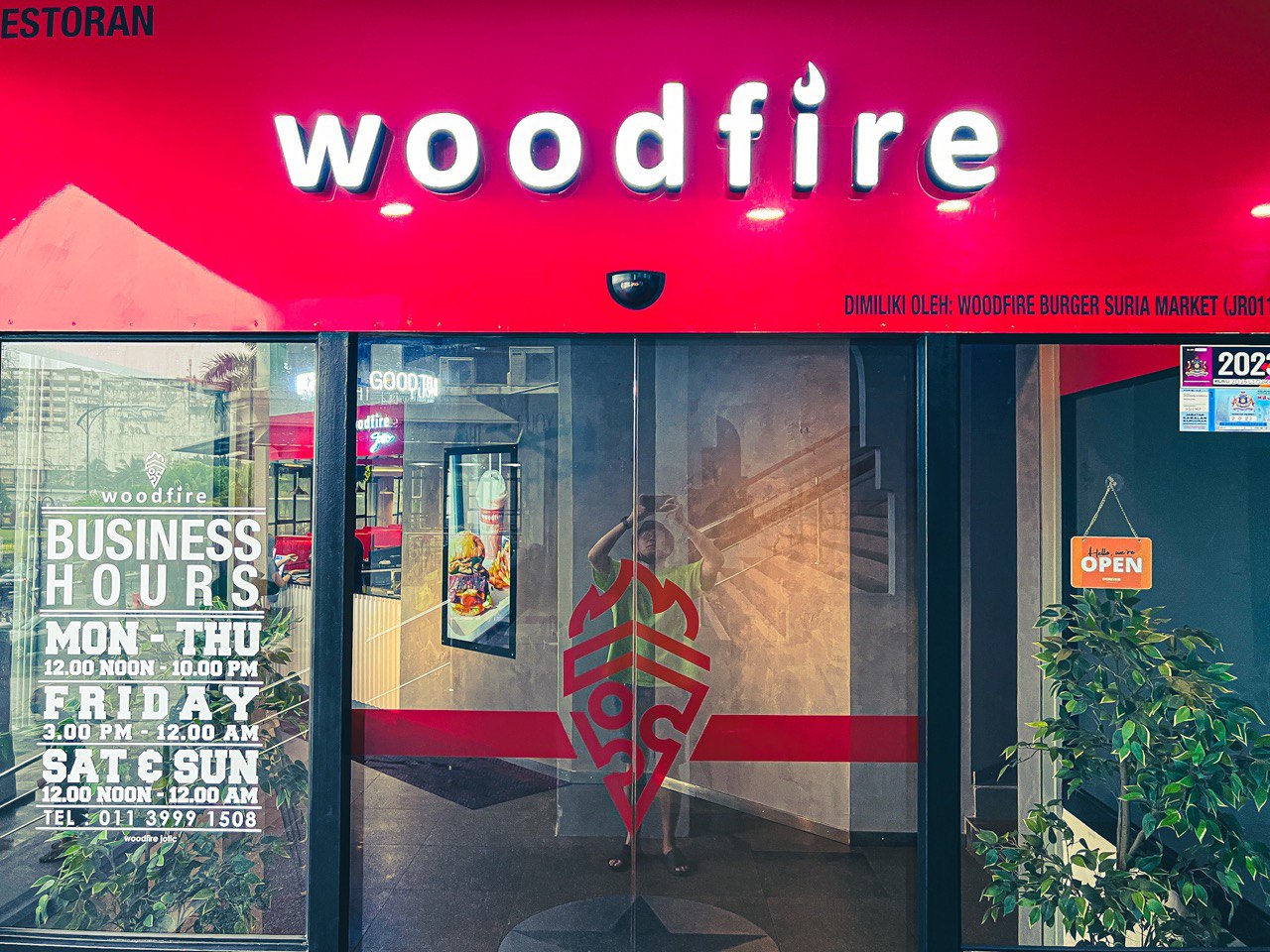 "The best burger in JB?"

"The best burger I've ever tried, although I don't eat a lot of burgers."
That did it for me when Juls shared one of her favorite foods in JB with us. We embarked on a mini day-road trip with a few of our colleagues; five of us in a car, taking a day off to head to JB, getting massages, and indulging in good food.
Her recommendation was at Mount Austin, but since they had another location along the way, we decided to stop by Woodfire Jotic. There was a brief rain shower, thankfully not heavy, as we had to park outside and make our way to the building.
The restaurant was quite quiet, with only one other group of customers besides us. We must have added some excitement to the place as "tourists." The food was all available à la carte, which is noteworthy since the burger itself doesn't come with any sides (or fries); those have to be ordered separately. Intrigued by Juls' description, we opted for the Butter Soda, likened to Butter Beer.
Anticipation built up as I realized I hadn't had a memorable burger in a while. Woodfire certainly exceeded my expectations! Their patty was juicy, messy, tender—a true "dirty burger." Gloves were provided for easier eating. The patty was delightfully juicy, and the cheese felt soft as I chewed through the burger. The bread was just right too.
It's a definite win for Woodfire, and it's going to be my go-to spot in JB from now on.
*
Details
Name: WoodFire Jotic
Address: 2, Jalan Air Molek, Bandar Johor Bahru, Jalan Air Molek, 80000 Johor Bahru, Johor, Malaysia 
Opening Hours: Mon-Thu 12–10 pm, Fri-Sun 12–11:30 pm
Phone:  +60 11-3999 1508
(Website)