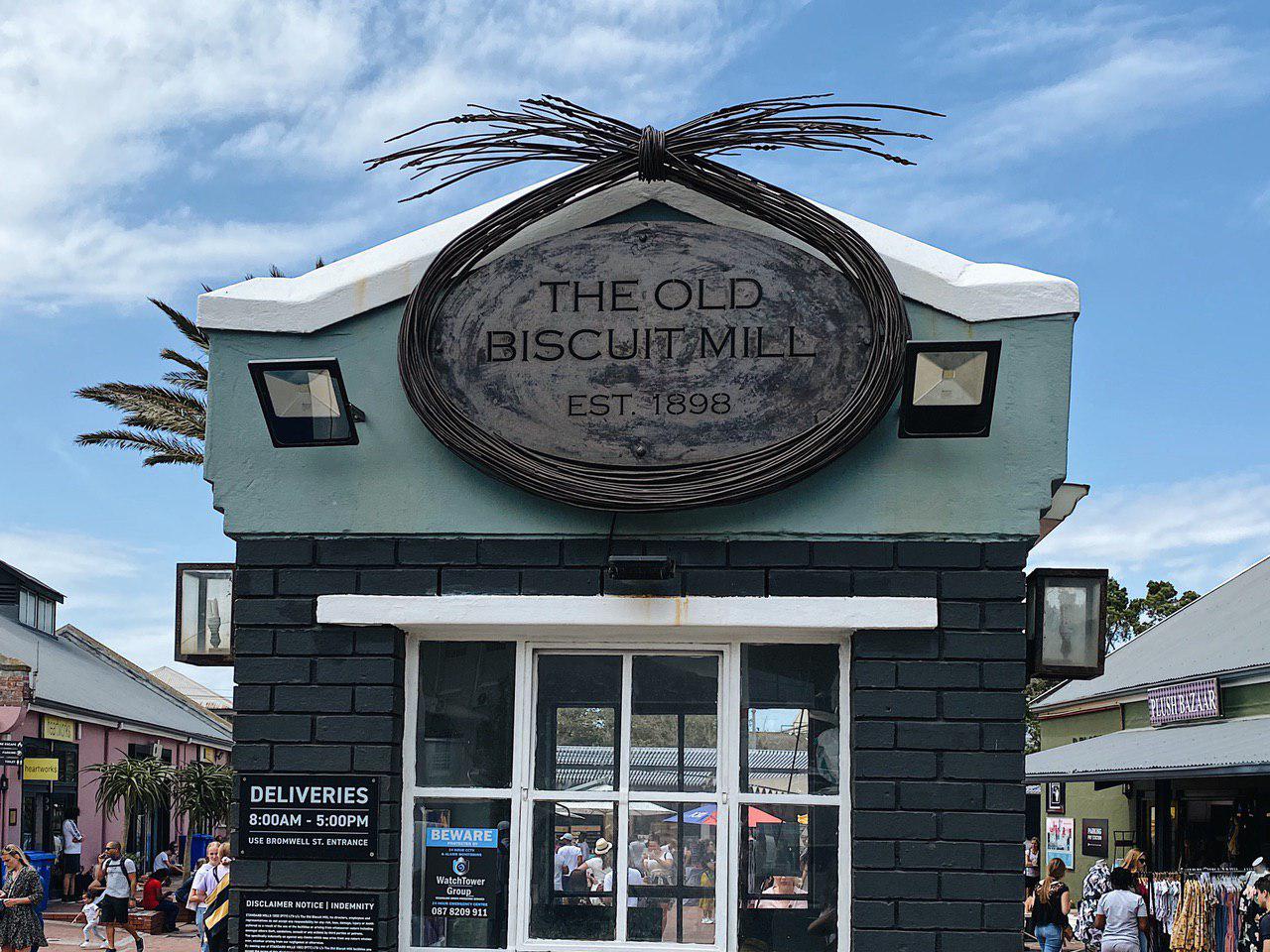 Little did I thought that I'll have such a great time at the great old biscuit mill. We arrived in a cab and that place literally blew me away. 
Music blared at the square with people sitting together, eating, chattering. The space was huge and stores lined up in clusters. A place with a huge historical story and background behind it, the brick chimney stood tall and remains as a landmark across the skies of Woodstock today.
A little less than a 10 minutes drive from here stood the local artist compound with a weekend market. Do make time to pop by on Saturday if you would like to experience it in full force!
The familiar Neighbourgoods market stood quietly at the right whilst the huge and long artist market is on the left.
There are also several usual brick and mortar store that remains opened almost every day. From art galleries to novelty stores and restaurants, this space has everything for everyone. Ever type of hipster. Be it a doodle artist, a craftsman or a foodie, the old biscuit mill literally has everything installed for you. We circled around everywhere and I even found myself shazaming some amazing jams.
We walked around and actually I got myself quite a lot of unique loots around the area. I got myself a huge ass printed magnet and also a very creatively crafted leather pouch.
The food over at neighbourgood market is amazing too! From cookies to burritos and the oddity of Korean cuisine, this is one amazing food market with a huge variety of food. It might, in fact, be bigger than the one we visited in Johannesburg.
There's also a very adorable wishing well which has been there since the birth of this place. Now, it'd become an Instagram spot for the ladies.
Please pop by here during the weekends if you're ever in around Cape Town. Because this is literally one of the best ways to experience a local artist-cum-food market.
*
Details
Name: The Old Biscuit Mill
Address: 375 Albert Rd, Woodstock, Cape Town, 7915, South Africa
Weekend Market on Saturday
(Website)