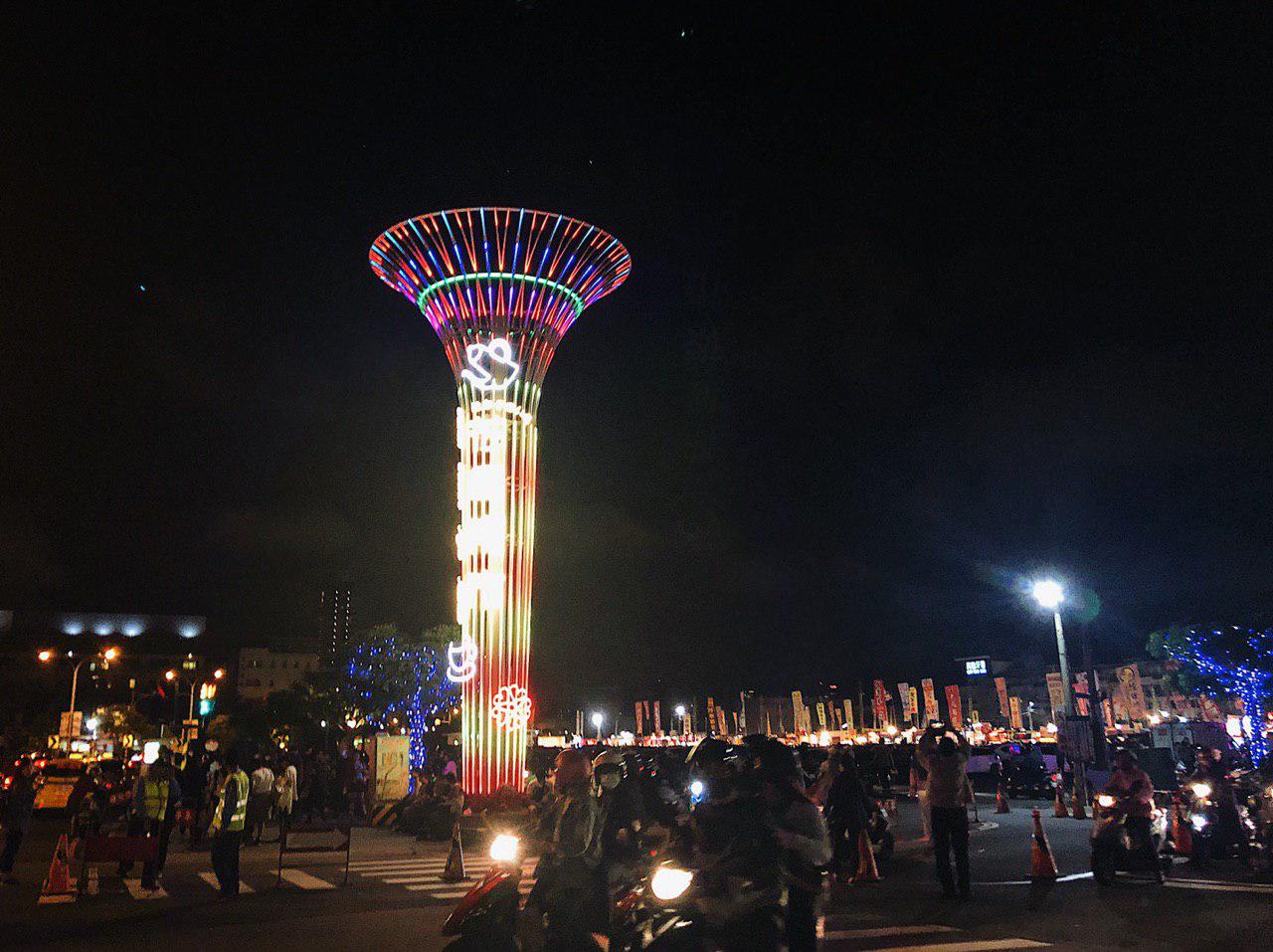 Tainan Flower Night Market
Considered to be the most famous night market, it is no doubt that this became a popular tourist spot in no time.
The market is very organized as the parking lot is sectioned out really obviously. Also, their shopping, food and games area are also sectioned out clearly. This is one-night market where you can easily go to where you want to go.
I didn't have any particular food that I would return to eat, even though you would never go wrong with beef steak spaghetti! 
Surprisingly among all of the tourist night market that I went around Taiwan, I actually love this one the most. I love how it isn't too big nor is it too small. But I mostly only love how much personality this one have as their neon signage is truly unique compared to the other Night Markets around in Taiwan. I stood for quite a while, staring at the beautiful and dazzling neon lights which glow with life and change in colors every now and then.
Maybe it is the neon signage, and part of it actually reminds me a little from where I'm from (Singapore)! I hate to admit it, but it really does makes me miss home! I would always show people these 2 photos whenever I am recounting my tale from Tainan hahaha.
Don't you think this actually truly resembles the Supertrees in Singapore?
Tell me if I'm wrong!
But then again it is really nice to watch the "Tree or Flower" glow in various neon colors.
*
Details:
Name: Tainan Flower Night Market/Garden Night Market (
花园夜市
)
Address: No. 533
號
, Section 3, Hai'an Road, North District, Tainan City, 704
Opening Hours: THU,SAT,SUN (5PM–12AM)