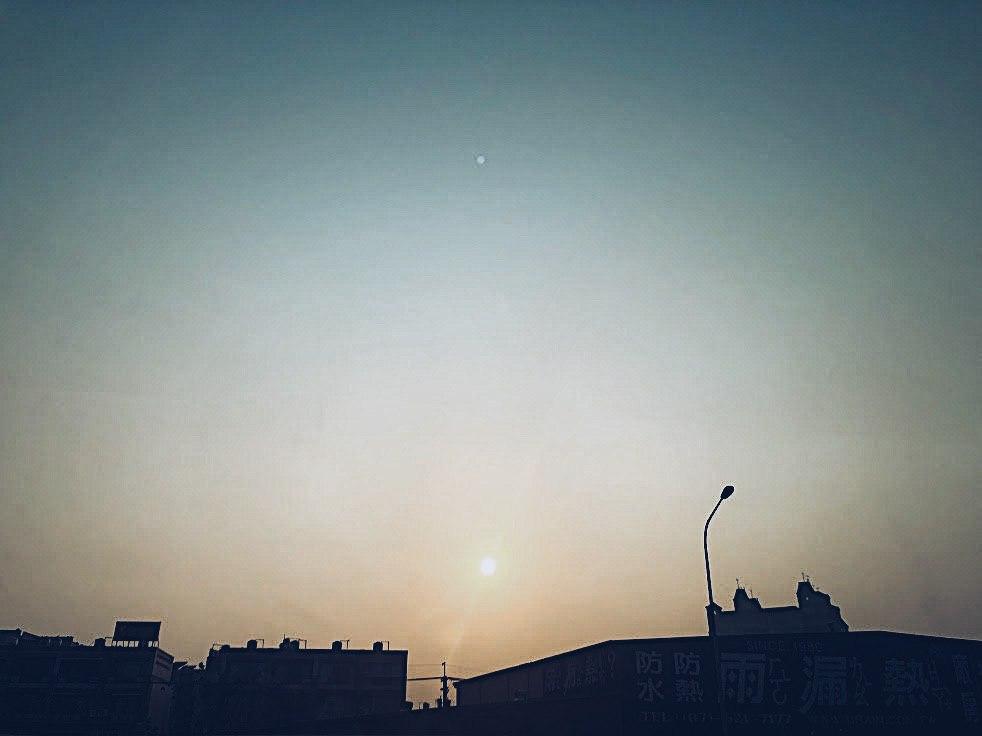 Sunrise Enroute to Kaoshiung
After bidding farewell to my family, I left my nest and headed towards to take the overnight bus over to Kaoshiung. I have timed my arrival as I should be there at around 8-9 am, and I'll wash up at the station, put my things and head out! And after that, I'll catch Mei and Jun for my first CouchSurfing experience over here.
It was weird for me, as Kaoshiung is my first step out of my newly found comfort zone. I was honestly almost reluctant to go, as I might be getting too attached to Taiwan Youth Hostel. Every day is so manageable and happy over here, as I wake up, do work, have meals with my buddies, connect with travelers, go to museums and so forth. It was really easy, to keep up and manage. And perhaps it is also because of that, I felt comfortable again, I'm settled.
I was heaving my luggage at midnight and I tried to convince myself these few weeks are going to be radical as I would be experiencing change at the finest, as I would be looping across cities, going to attend events, staying in alot of different hostels. I dreamt about the different chapters that I am about to uncover as I hopped cities and skipped towns. It certainly was hopefully, just that I felt that I might be trading off time with my family for that. But then again, sometimes we have to keep moving forward, to keep seeking that great perhaps, which got us moving in the first place.
I was drifting in and out of sleep this time, as the night gets darker. My bus was creeping closer to the unknown, as I felt myself knowing less and less of Taiwan, as I slowly left Taipei and descended into somewhere else. I started to write, look through photos, but that is just that. I am lost... again. I went back to sleep, to try cast off the overwhelming thoughts. Everything comes like a lesson eventually, and somehow things are supposed to fit... eventually too.
The Sun came, filtering her fingers through the curtains as if whispering me awake. I jolt to the side and the sunlight draws me back to consciousness. The sky was in light blue hues possibly from the slight tint of the window. The sun looks like the sunflower, getting into full bloom, as we traverse into new beginnings. It felt like the petals just opened, facing me, spreading its bright yellow across the skies, like fireworks. The colors flew through space, and it scares the darkness away. The sun was blooming... so bright that the stars seem like nothing. The everburning passion, spreads with the speed of light, while the relativity across space gives me time to slowly see the change takes place. The skies were almost yellowish for a while, then I could see the blue skies calming her down while waiting for her to settle. The skies slowly adjust itself as the sunflower go into full bloom. I smiled to myself while having another sunrise in my pocket.
To new beginnings, new adventures, and uncovering more unknowns. So today would be for the weak to turn the tides, and for the courage to burn across obstacles. For we would keep moving forward, and eventually, each of us would bloom again.