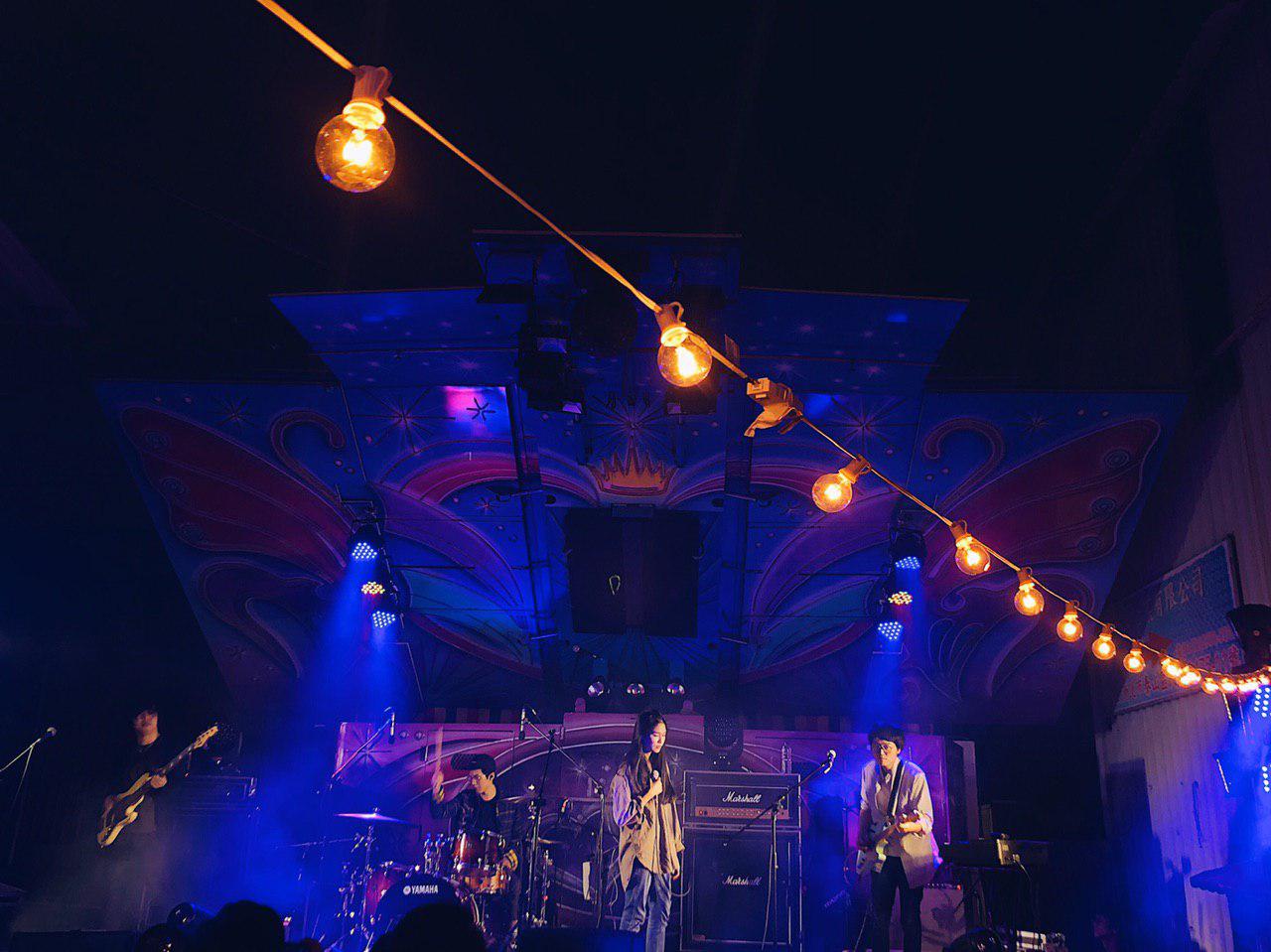 "Hello Nico?!"
"Are you Hello Nico!?"
"Yes its them!"
"OMG I'm your fan! I can die happy now"
I ran towards this lady and a man alongside with 2 of my friends. I wasn't actually having butterflies in my stomach until the moment she turned and said yes.
I wasn't really sure how she looks like all the way (most of the time I didn't go to find out how the singers/bands look like. Especially indie ones)
It's strange after she turned around. Everything felt so much like a dream when I get to meet the face and personality behind the voice that has been reading my heart all these while.
This voice has been saying out how I feel through her music. The person who materialize the audio artwork (花) and singing out how I feel. Alongside with "I Mean Us" and "Accuse Five" they are my top 3. Easy.  
She held out her hand immediately and greeted us. It was still surreal to me. This moment that is. Their favorite song played on repeat throughout the whole time. I told her how I love "Flower" (花), maybe I didn't have time to explain to her when I was just fanboying the whole time.
My friends were laughing at me by the side, and after some selfies, I have to introduce her to my friends because I can't be too selfish and have her to myself.
 ***
Why 花?
也許,這個就打中文吧。
歌詞,感覺。
每次聽的時候,毛都會站。
我對藝術有一點奇怪的銘感。
聽到心裡喜歡的,看到愛的美術,感受到的,都會毛站。
奇怪吧? 
這首歌,唱出我在人生不同的心聲。
那些只想要,守候。
只想她快樂。笑。
但是其實自己最後就是那個淋濕她的大雨。 
哪一個悲傷。
The yearning… Is too much.
For forgiveness, for love for everything that you wish that'll make everything better. To take the pain away. The soul that'll wilts like a flower after being consumed by the abyss.
*** 
Her performance is amazing, almost like art. They showcase their masterpiece and I love how she wails to express her despair, moving and cringing as she sings, and it is as if I'm watching a musical/theatre art instead of a concert. The cries of sorrows and the hand reaching out for the invisible future that is played in our mind. I can't help but relate. I love how she didn't break her character in between segments while the melancholic beats went on, while she danced gracefully across the stage, kneeling, squatting, sitting, all sorts of actions to give this performance more depths and dimensions.
She was so into character throughout her performance, but she turned right back into her bubbly self awhile after it ends.
I went to find out her name later because I'll have to know if she's really "Nico".
And her name is Yu-Ting Chan (詹宇庭)