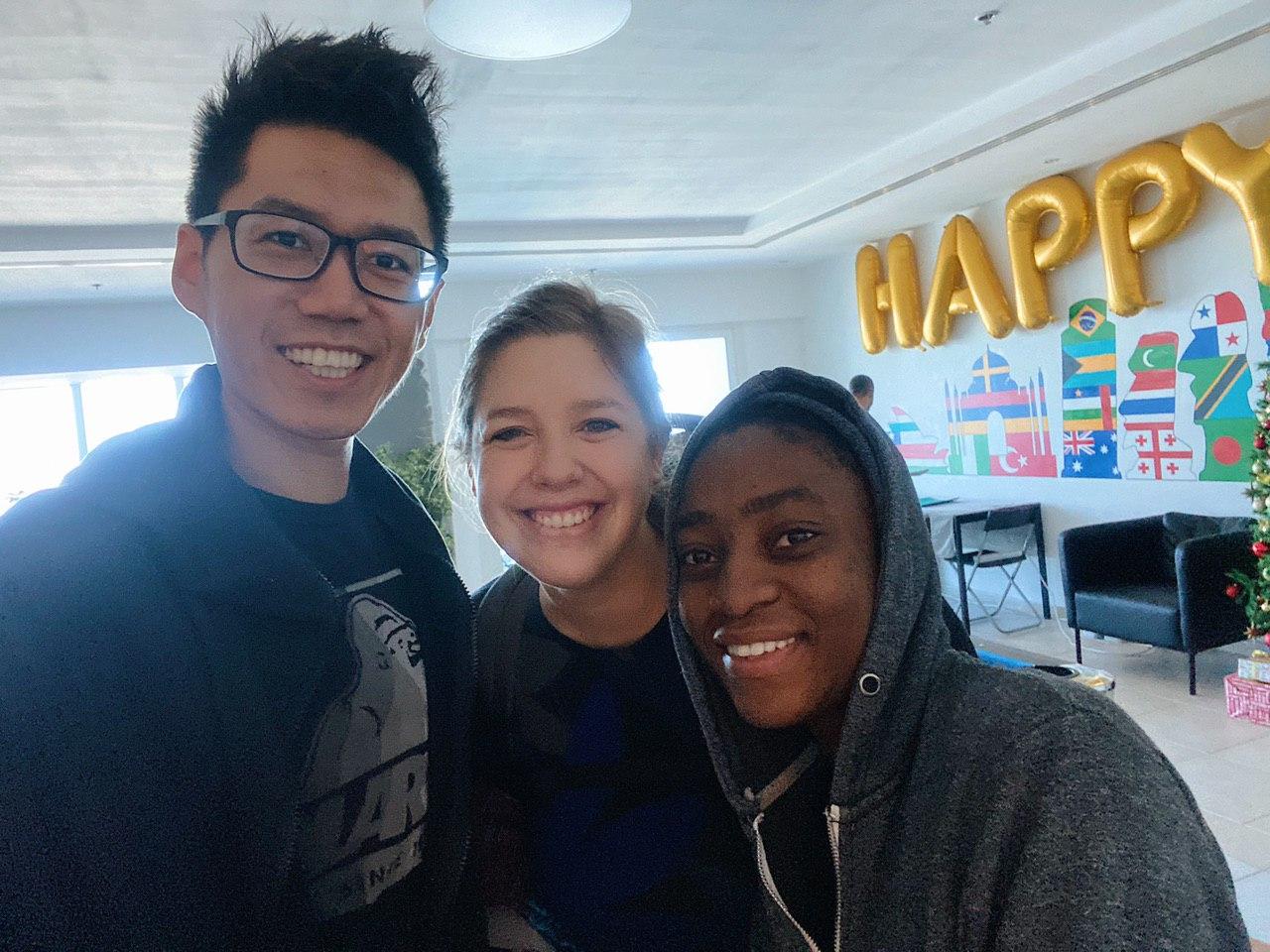 People I Met: Amanda & Faith
I came across both of them in the midst of my travels in Dubai. I was contemplating on what's for dinner when I decided to make do with cup noodles and Milo. And my laziness got me this priceless friendship!
They were discussing their plans for tomorrow when I was in the kitchen and I decided to join in and we started talking. We sat together, and probably I half-fit in despite us all being a very diverse mix if you have to know. We'd got a Black, a White and an Asian.
We hung out over the next few days together, taking evening walks, head to the beach club, and just hanging out. It's truly sad when we part ways, with Amanda and I coincidentally headed for Abu Dhabi for the same day, Faith is also leaving the hostel then.
"Awww, what would I do without you guys!", I exclaimed, knowing that the hostel would be so much more different without their presence. I would miss our late night chatters as we bond over supper, 2am pizza after a night at the beach club, and even getting bulletproof coffee in the day. It's nice to have a "go-to" friend whenever you're in the hostel and they made me felt so much more at home on top of everything else.
I manage to catch up with Amanda for a few more days when she's back, and we hung out for a few more days after. It had been a really amazing few more days of just goofing around, and God, Amanda's laughter sure brightens up the hostel for us! (You should consider stand up when you're reading this)
Goodbyes are always hard and tough whenever you're traveling, but you'll also have to know that you have to keep moving, turning the pages, finishing the chapters, and keep going. It felt like yesterday when I was leaving Taiwan, and back then I was also so afraid to leave. But good things would always come when we move forward. 
P.S. And let's meet again! sometime, somewhere, in the foreseeable unforeseeable yet future~