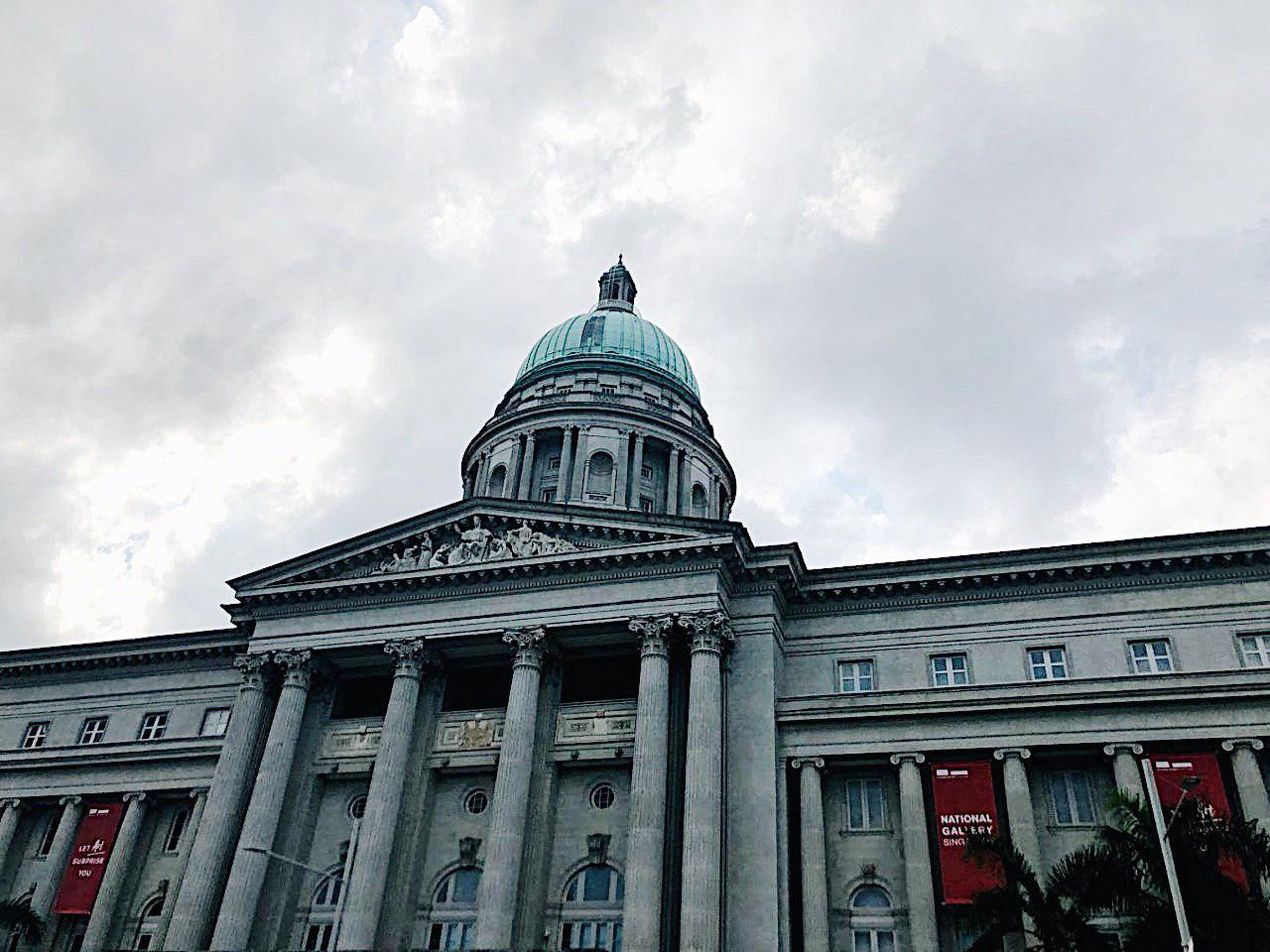 National Gallery Singapore
I checked out the National Gallery Singapore again, this time finally having the time to explore the space by myself, I started taking down mental and several written notes while I work on my collective.
It started when I asked myself, and several locals whom I had met.
"What would be the one place you would recommend to tourists who visited Singapore?"
The "whole stretch" of Orchard Road is the seemingly "cheat" answer as the stretch not only covers Somerset and Dhoby Ghaut as well but also all the popular eateries and shops.
I then asked myself, "What would be that one museum you would recommend to tourists?"
I thought about all the museums where I have been, and my eyes stumbled upon the National Gallery of Singapore while running through my images.
Revered to be the old supreme court in Singapore, this space has an intense mix of both Art and History, with a strong dash of Culture.
Standing at 6 storeys, you would have the 2 areas where both arts and history have ample space to spreads its "wings".
(Sorry pun intended to their City Hall Wing and Supreme Court Wing),
I'll attach a photo for your reference.
*Here's a link for their gallery map
Explore the history of this building when you check out the preserved areas which would tell you it's origin and stories of this place. You're even able to give yourself a visual treat while you play prisoner in the holding cell or whisk yourself to their magical rotunda "library" when you run your fingers along their oak furnitures.
The art side is definitely up to part as well. This amazing gallery not only do they have several ongoing exhibits, but also a number of marvelous lobbies with timeless stairwell that trancend mordern times. Take all the time you need to stock up photos for your instagram feeds. There's also 2 link bridges as well for an amazing overview of the gallery. Be sure to check out the gallery numbers and come with a map to make sure that you miss nothing from your adventure. 
Some places can be alittle tricky to find.
If that is not enough, head up for some air at the Ng Teng Fong Roof Garden Garllery where you could get an amazing view of the whole cityscape. 
There's also a fanciful musuem shop that's here to make you go "shut up and take my money". Fingers crossed on you resisting temptation.
*If you have the mood to "make it rain", there are also several food and cafe options to choose from.
This unsung sanctuary is definitely a go if you have a few hours to kill, love arts and don't mind spending the whole day walking through numerous galleries and exhibits. The curations are an eye opener, and it's nothing but a place with a good mix that packs a serious punch.
*
Details
Name: 
National Gallery Singapore
Address: 1 St Andrew's Rd, Singapore 178957
Opening Hours: 10am–7pm
(Website)