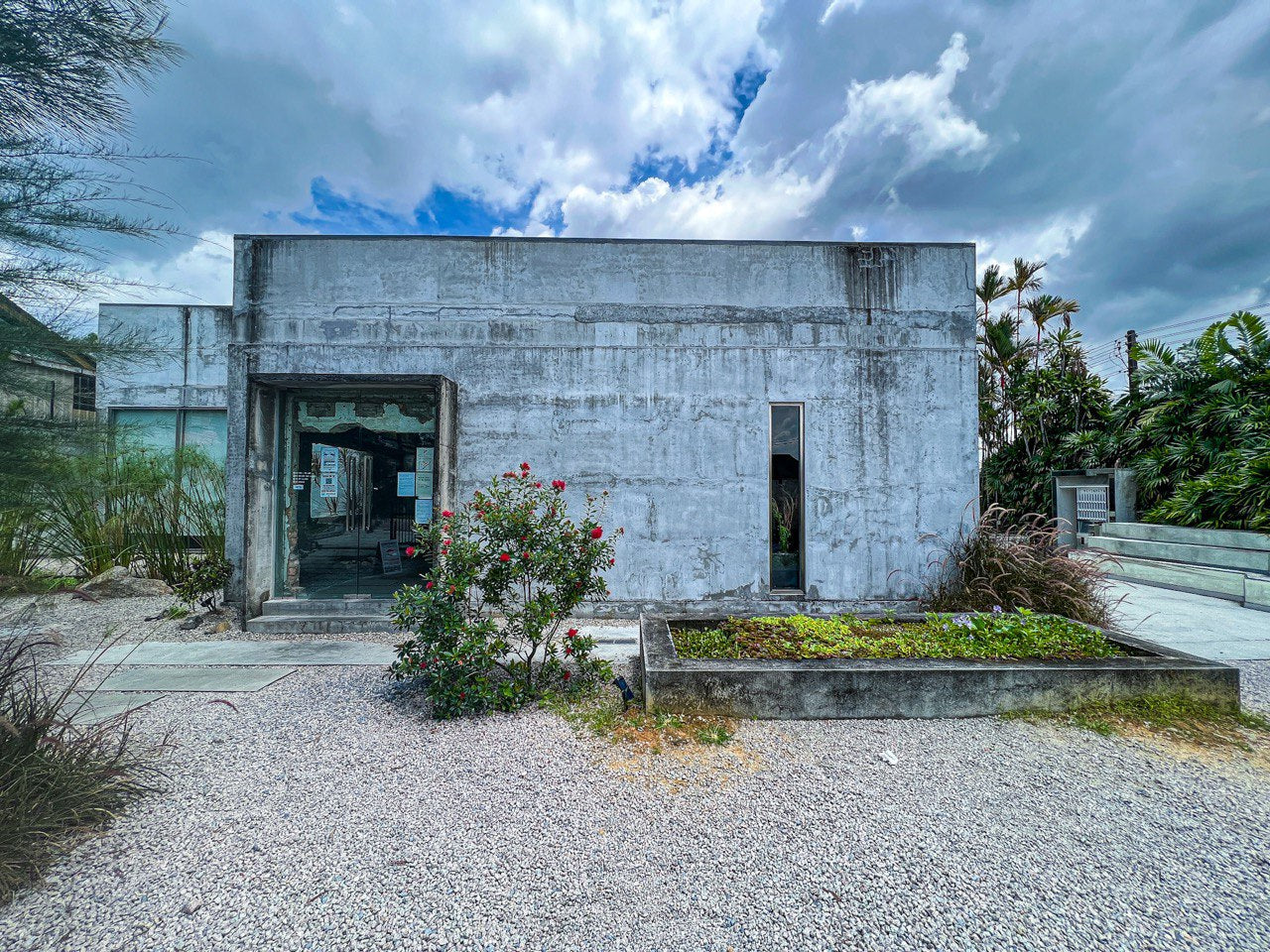 "You'll definitely like this cafe."
"Really?"
"Yes."
I didn't have much expectation for Keijometo, nor did I know what's with the hype or how it looks like. So, imagine my excitement when I realized it was located in the middle of their residential terrace housing district.
Located in the middle of two combined semi-D plots, you won't even know it's a cafe from its mysterious facade: a huge block of concrete hiding behind a fence and neatly lined up trees. I love how they took inspiration from Zen Japanese design, from its stepping stone slabs across the floor with its pebble gravel filling up the space. The familiar sound of rocks rubbing against each other as we shuffle our feet reminds me of Taiwan's Qi Xing Tan.
It was a comfortable and safe feeling, almost hard to describe as we found ourselves whisked away into this mysterious cube. The design and the alien-UFO signboard tell a different narrative: from their alien-space font that's out of this cosmos, giving it a playful Lovecraftian touch.
The interior, however, is all things hipster put together, from the piano counter to the huge rectangular glass window that feels right out of an art installation. The whole place feels like a perfect mix of industrial minimalist, and creating a cafe here makes it feel like a place of oddity. The CRT blared on, with a recording of us showing up, making the space interact with us. I also love how the open kitchen counter gives it an extra interactive touch.
The menu is another thing that really gets me! Minimalistic touch with simple icons really do it.
Food's here shortly, and I really do love my Salmon Don; the smoked salmon is really good. We love how we get to pour the yuri matcha over it.
I opted for the safe Salmon Tamagoyaki Mentai, and it doesn't disappoint! I love how generous the serving of gravy is.
We got a bunch of other stuff as well, from the really fancy slab of Matcha Cheesecake.
It felt like we were whisked back to earth again, back out into the sun after pushing open the glass door. The familiar sound of the gravel starts to ground us as we readjust ourselves back to earth, and we can't wait for our next misadventure to Keijometo.
*
Details
Name: Keijometo
Address: 3, Jalan Chengai, Taman Melodies, 80250 Johor Bahru, Johor, Malaysia
Opening Hours: Tue-Sun 11 am–7 pm
Phone: +60 7-331 1825
(Facebook)