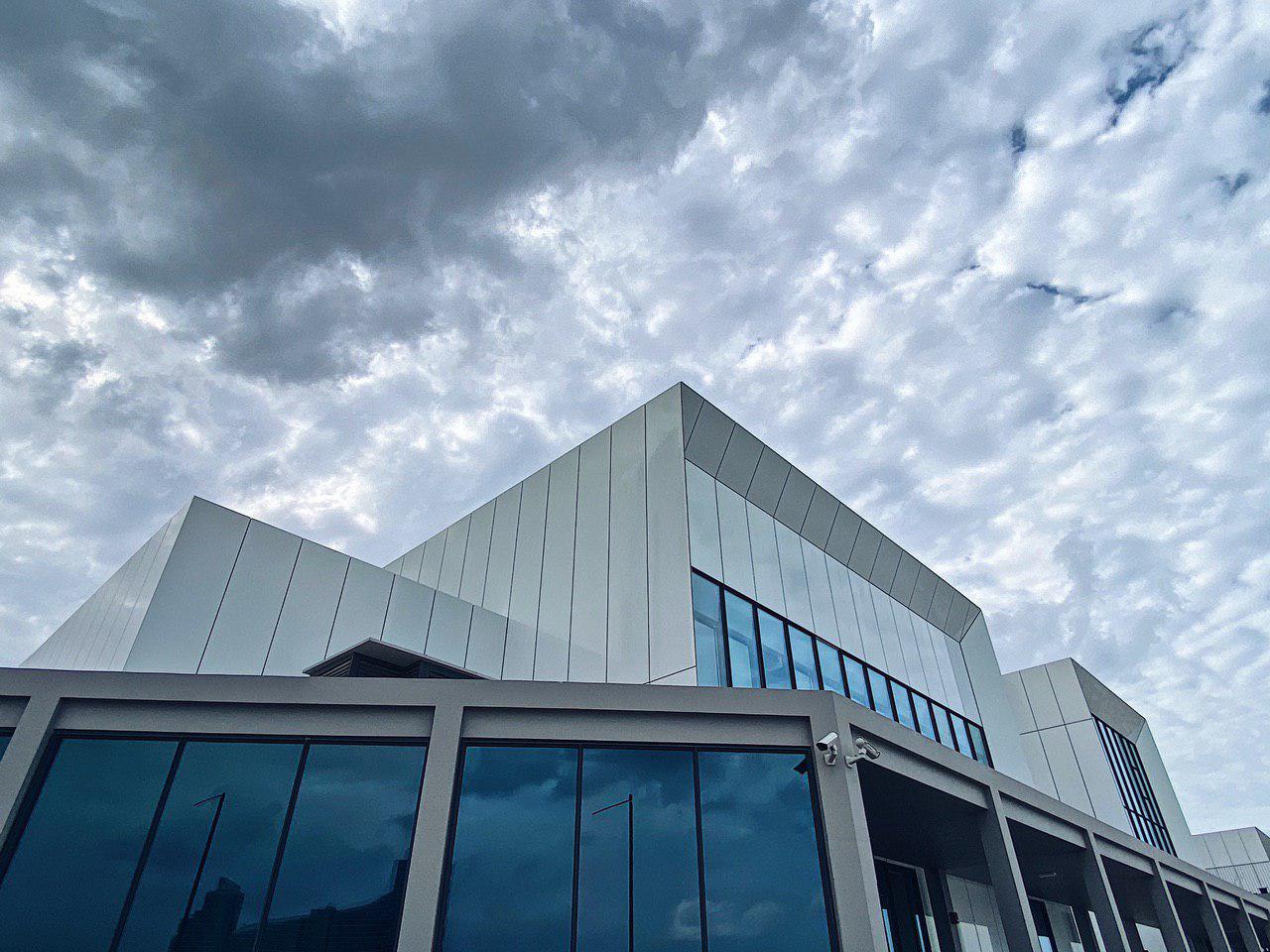 I'm extremely grateful that the universe allows me to cross paths with Les. She's really knowledgeable about the art scene in Dubai. Besides her recommendation of Al Serkal is Jameel Arts Centre.
It's a little out of the way but you'll find yourself there after a really pleasant 15minutes walk along the riverside after getting down Al Jadaf metro station. Walking along the curves of the pavement will not only presents you with a very pleasant but tranquil cityscape. 
The Jameel Arts Centre stood quietly by the side of the creek, like the awkward transfer student that's new in class. I found out that indeed this place is relatively new too, only to have opened its doors from November 2019.
They have 3 storeys of goodness, with 10 gallery spaces with the last one hosting an hourly screening of movies/videos throughout the day. To top it all, everything is complimentary. I found myself getting lost amongst the variety of arts, which each storey to its own theme. 
Besides the galleries, there is also the gallery shop which serves as a cafe, and the library which I fell in love with because of its quiet and its array of art books. I browse through various books and decided to take some and sit down for an hour, to read. I also have to add that the wifi here is amazing! Just a shoutout for the wifi if any artist would like to do some work and get inspiration from the Jameel Library.
I left the Arts Center feeling joy but it wasn't enough as I was searching for more hidden art gems like these to share. The weather and timing don't warrant a visit to the Sharjah Art Museum, but maybe next time. I'll spend the later part of my afternoon covering the XVA gallery. 
I'll definitely visit Jameel Art Center again whenever I'm in Dubai, no doubt. 
*
Detail
Name: Jameel Arts Centre
Address: Jaddaf Waterfront - Dubai
Opening Hours: WED-MON (10AM–8PM)
(Website)