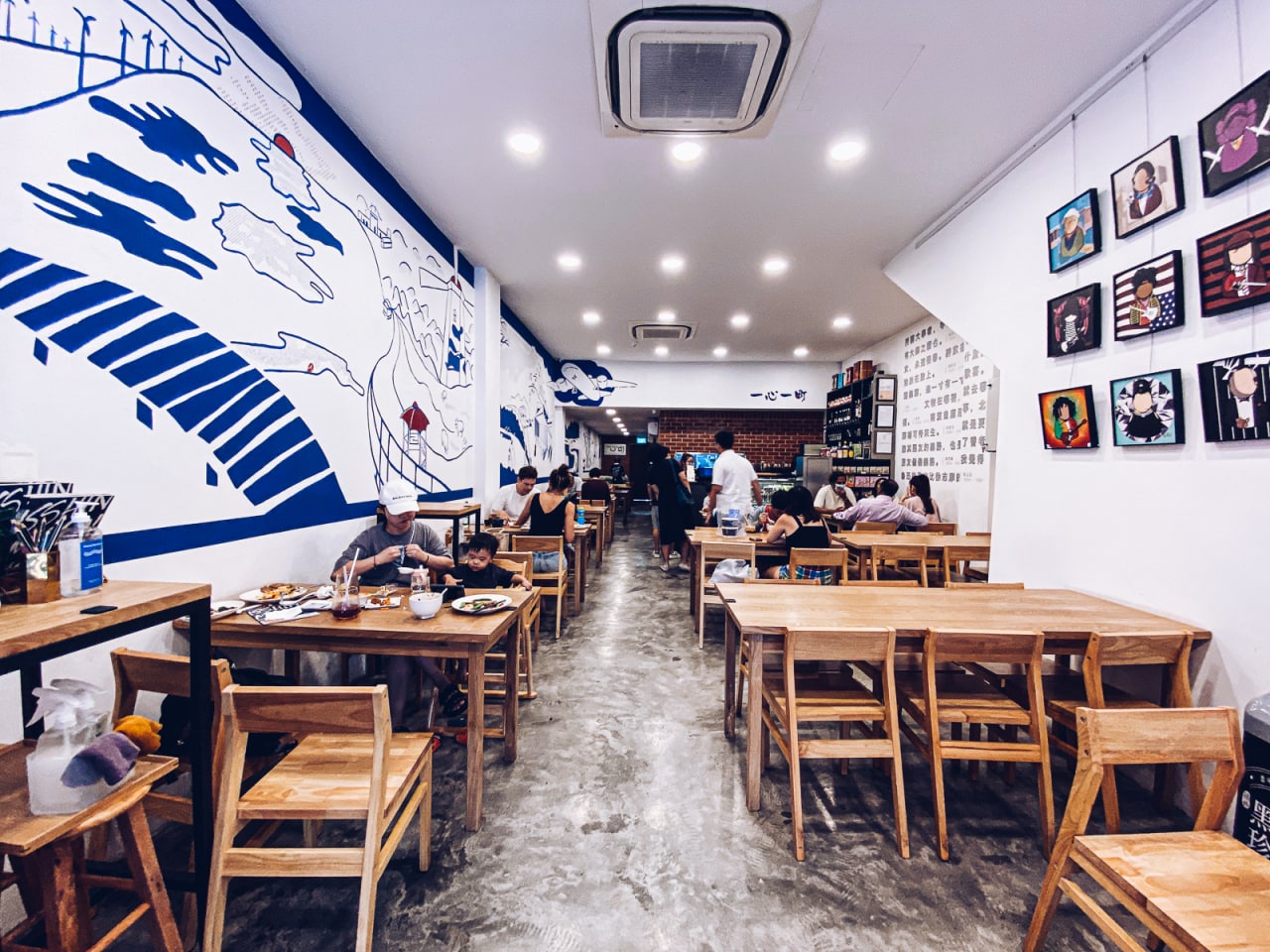 After the whole event of "Guo Da Li" (过大礼) everyone of us were famished. In our defense we woke up at 6am to prepare for the occasion, as we went to collect and bought everything together before heading over to the bride's place.

"Let's have Taiwanese Cuisine after okay", Aaron chirped as he held his wife to bed's hand making their way to the car.

Not too much of a drive away, Isshin Machi is located at 224 East Coast Road, a place which are famous for many amazing local noms option. You would never get hungry here as they have something for everything, from different cuisine around the globe to bite size café cravings together with a shot of expresso.


We headed inside and I was eventually greeted by this eye catching array of portraits that felt either like NFT or Keetatat Sitthiket's famous pop art portraits. I love arts, so actually this part of the restaurant that really made and impression.
We ordered serveral other dishes to share alongside with a main each to make sure that we're full. We may also be very much famished at this point. All of us decided to go for the Lu Rou Fan (Braised Pork Rice), which really brings me back to the days in Taiwan where this particular dish is a staple.

The rest of the accompanying dishes are more flavorful and unique, which the spicy ones are alittle out of my alley. The vegetables looks alittle too stark in contrast however the taste felt like those of that home cooked meal and the fried ones tasted like those Fried Prawn Paste Chicken (Har Cheong Gai 虾酱鸡) you got in Zhi Char stores.

So all in all, I'd say Isshin Machi is a decent place for bites that comes with some flavours of Taiwan but it doesn't exactly bring us back. However, they do have their own unique taste, when you get abit of Taiwan with alittle mixture of Singapore. With the music and their drinks (the fruity ones really left an impression), you'll be in for a treat for something different over here!
*
Details
Name: Isshin Machi Taiwan (一心一町)
Address: Various Outlet
Opening Hours: 11:00 - 21:30
(Facebook)