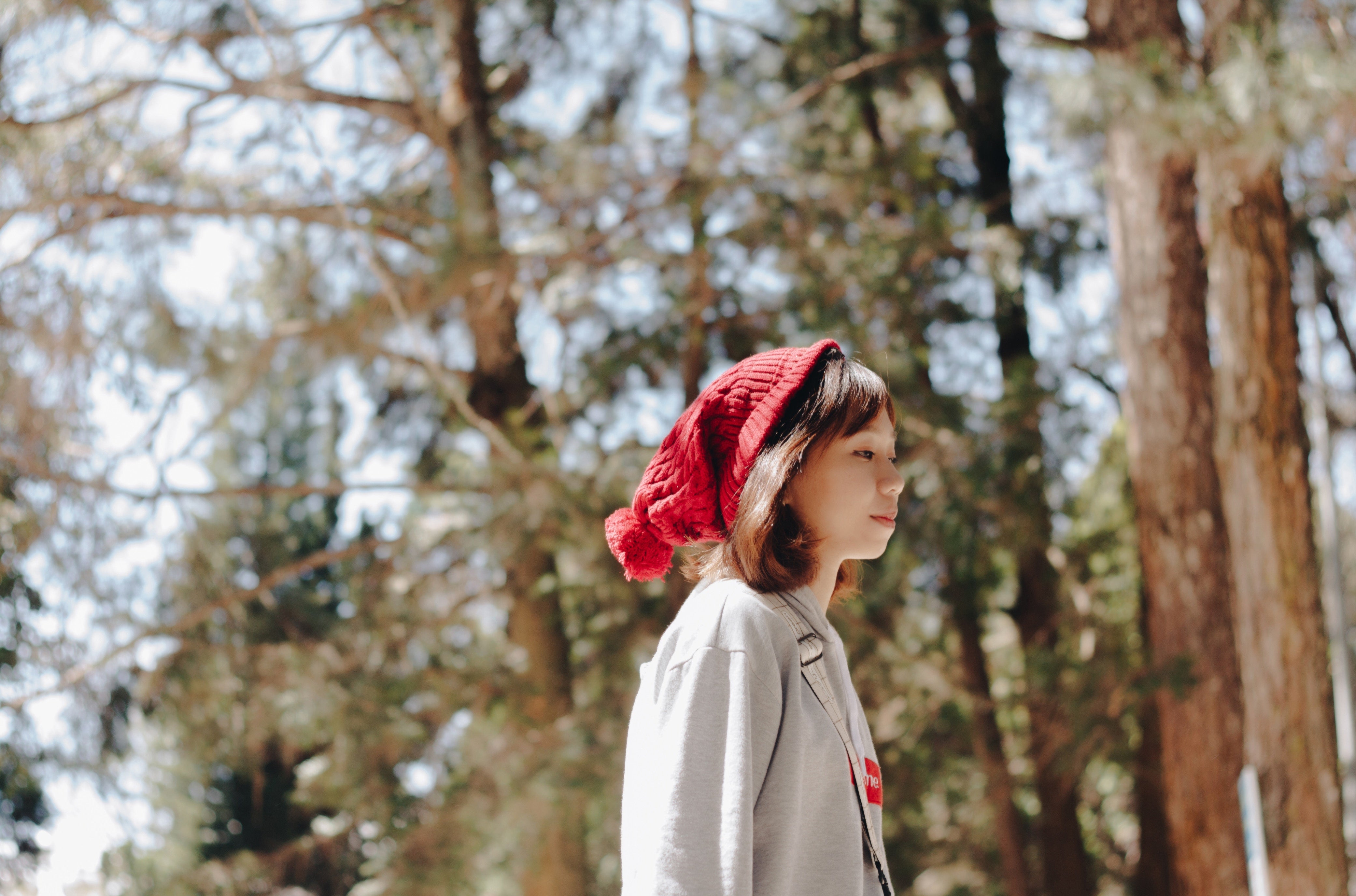 Hualien is down with flu when I visited her. Her nose is runny, and she speaks with a coarse voice.
She was wearing a Taroko button up and a Ching Shui cliff pants, a pine bracelet. Her swallow grotto earrings dangling along her neck. Her red QiXing beanie sway as she walked over.
Hualien is a Chef, a curator of culinary dessert. I love her "Kong Xin"! Don't know what is it? Come try it when you're here. She is also really good at making tea. 
We exchanged a lot of stories as we hiked. And I had learnt that hualien was once badly injured from a fall. She was badly injured and she's glad she's still alive.
"For me, I take it as if I'd gotten a new life! And I'm going to enjoy it!"
She told me because of this she's going to live life to the fullest. I smiled and told her that she need to write a book!
She chuckled and say, "'maybe one day!"
We spent the day hiking, before heading to A-Zone, an art area where performances and fairy lights danced under the night skies. It was a beautiful way to spend the night.
We decided to cycle for abit and she took me on a little sweet cycling tour around town. We zipped around alleys, streets and she bought me to several unnamed hidden gems. 
From an underground art gallery to a pine at the top of the hill that comes with a rich history, we sat at the top of the mountains while looking down a the city lights of this sleepy town. 
"You came here with nothing, and you go back with stories to tell", she said with a smile.
I nodded, acknowledging the beauty of traveling. 
I thanked her and we shook hands before we left. We parted ways and after that I heard Hualien again.
"Hey! By the way, if you're coming over again, and if you want, I'd got something lined up for you"
"What?!"
"Yes, How does an art exhibition sounds?"
"WHATTT REALLY?"
"Yes, but it's all the way at the eastern coast. It'll be really far away this time. Things are still getting set up so details are not finalised."
"I'll definitely LOVE to come, I'll buzz you up while I'm ready"
"Go do what you need to do, and come let me know when you're ready. We always have a spot for you over here"
"Okay!"
It's comforting to know that I'll always have a home somewhere else. 
And this would be the last person I met of Taiwan.