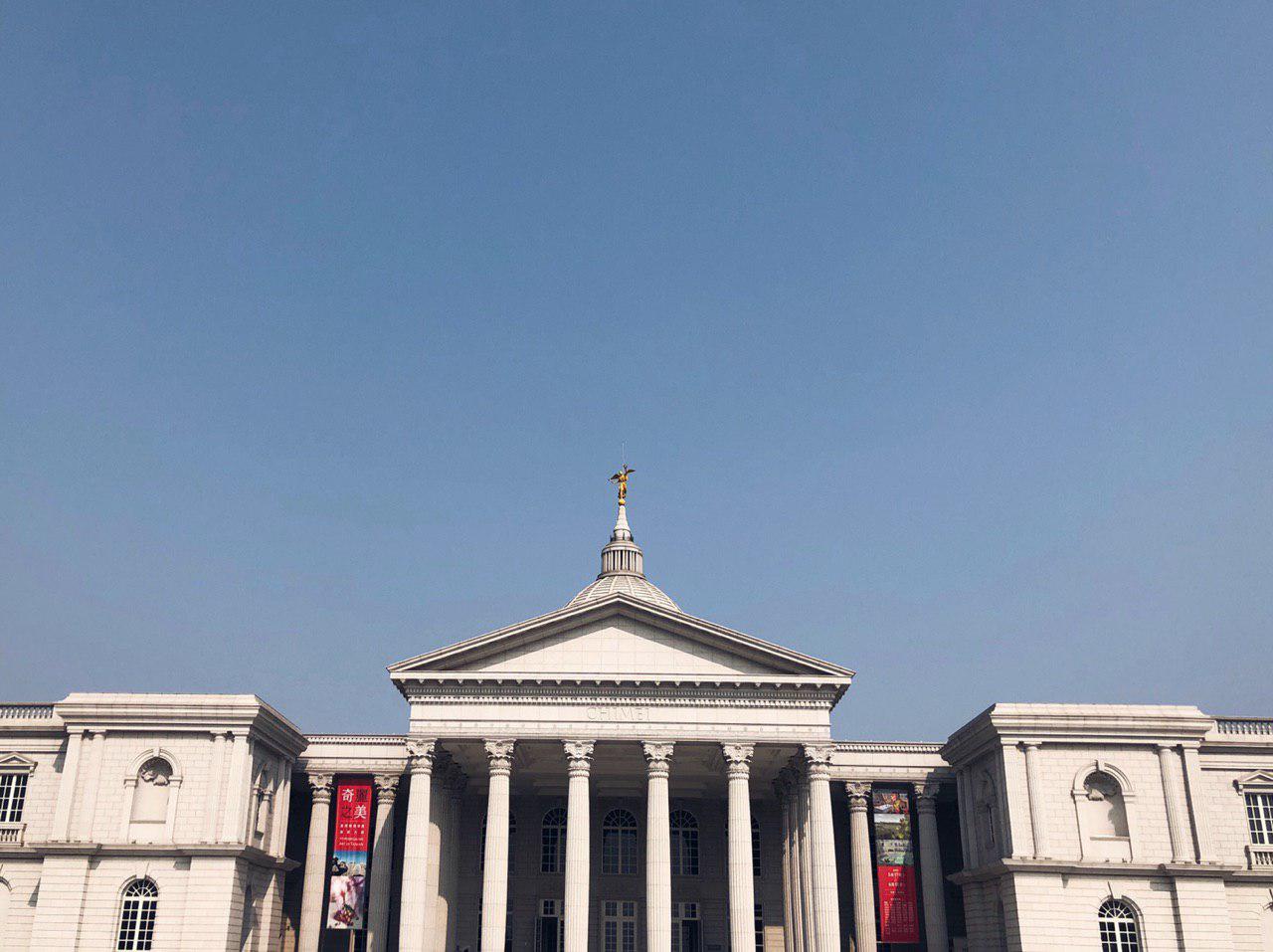 Chimei is an amazing art museum that comes alongside with a really huge park. It'll take quite a bit of time to cover this park thoroughly when you're here. There's a 7-11 nearby so food is settled if you are looking for a budget option. However, I do recommend you to bring your own food/sandwiches as the food in 7-11 clear out really fast due to it being the only convenient store around its vicinity. 
I really really love the art shop for Chimei, and it could very much be the best art shop out of all the art spaces that I'd visited. The array of merchandise is crazy and souvenir lovers would fall in love here as they have a huge range, from postcards, magnets to stationaries and daily products. There is even a DIY penny souvenir machine even though it seems to be a little faulty as the printing is misaligned on the coin.
Also, do note that photography is not allowed in the gallery itself, however, you're free to take as many photos as you want outside the galleries. There's also an area with periodic new exhibitions at the side which would give you an extra reason to revisit. The gallery itself is really extravagant and they also do have water dispensers if you have to know! So no excuses and please stay hydrated during the day! 
I, however, love the sculptures there the most. And there are everywhere. The sculptures are the main highlight to be even though the building itself was truly and magnificently grand. I love how they have different sculptures from Greek Mythology lined up across the bridges. And the front is their breathtaking fountain of Apollo, where the sculpture became a "set", together with the water fountain. If you're a sculpture fan, this place is a truly must visit! You don't even have to pay for admission for those sculptures, and a walk in the park is enough to sweep you off your feet!
Chimei is probably a good place to visit for me if I have time from evening till night. It's nice wandering across the park, taking your mind off. The swans are surprisingly good company and entertainment as well. I would, however, revisit mostly for the park and maybe I'll try doing a picnic there next!ll
*
Details
Name: Chimei Museum (
奇美博物館
)
Address: No. 66
號
, Section 2, Wenhua Road, Rende District, Tainan City, Taiwan 71755
Opening Hours: THU-TUE (9:30am–5:30pm)
(Website)