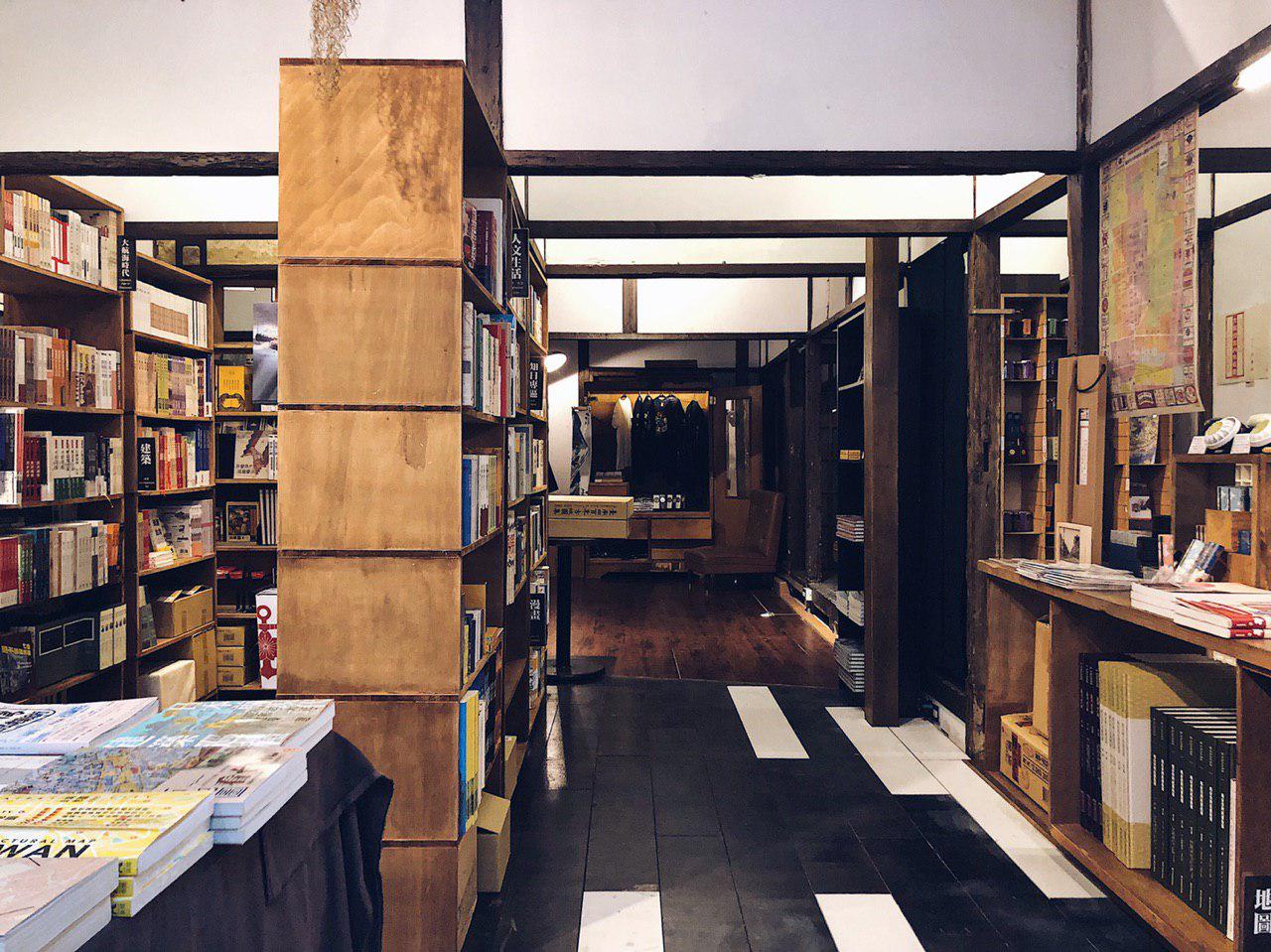 GJ Taiwan Bookstore (聚珍臺灣)
We stumbled upon this old looking bookstore, and I was peering inside as it looked really interesting from the outside. An unfamiliar face pops out and walked towards the door. She then pulled the sliding door and invited us in.
This amazing space is preserved since the old times during the Japanese colonization period. The pillars and the whole structure itself is kept in such a way. She even said one pillar was retained from the old time till now. Untouched!
I love the sliding doors, the bookshelves and everything that bring us back in time to the postmodern Japanese era.
The lady even made a drink for us and we sat together and talk for a bit. I love how she gave us an introduction of the space, tell us more about the owner behind this bookstore and also show us the unique merchandise that they carry.
The contents sold here are along the theme of history too. And also with artistic postcards of blueprint or vintage Japanese styles. They are also several interesting things that are sold here as well, one thing that caught my eye is this interesting sea organism that was treated and preserved.
This is the bookstore I'll come sit in whenever I'm at Tainan. Independent bookstores are so much more heartwarming and I love the human touch compared to most commercialized ones. 
And also, Blueprint Culture & Creative Park is definitely one of my favorite place to revisit over here!
*
Details
Name: GJ Taiwan Bookstore (聚珍臺灣)
Address: 
No. 16, Lane 689, Section 1, Ximen Road, South District, Tainan City, Taiwan 702
Opening Hours: 1
–9pm
(Website)