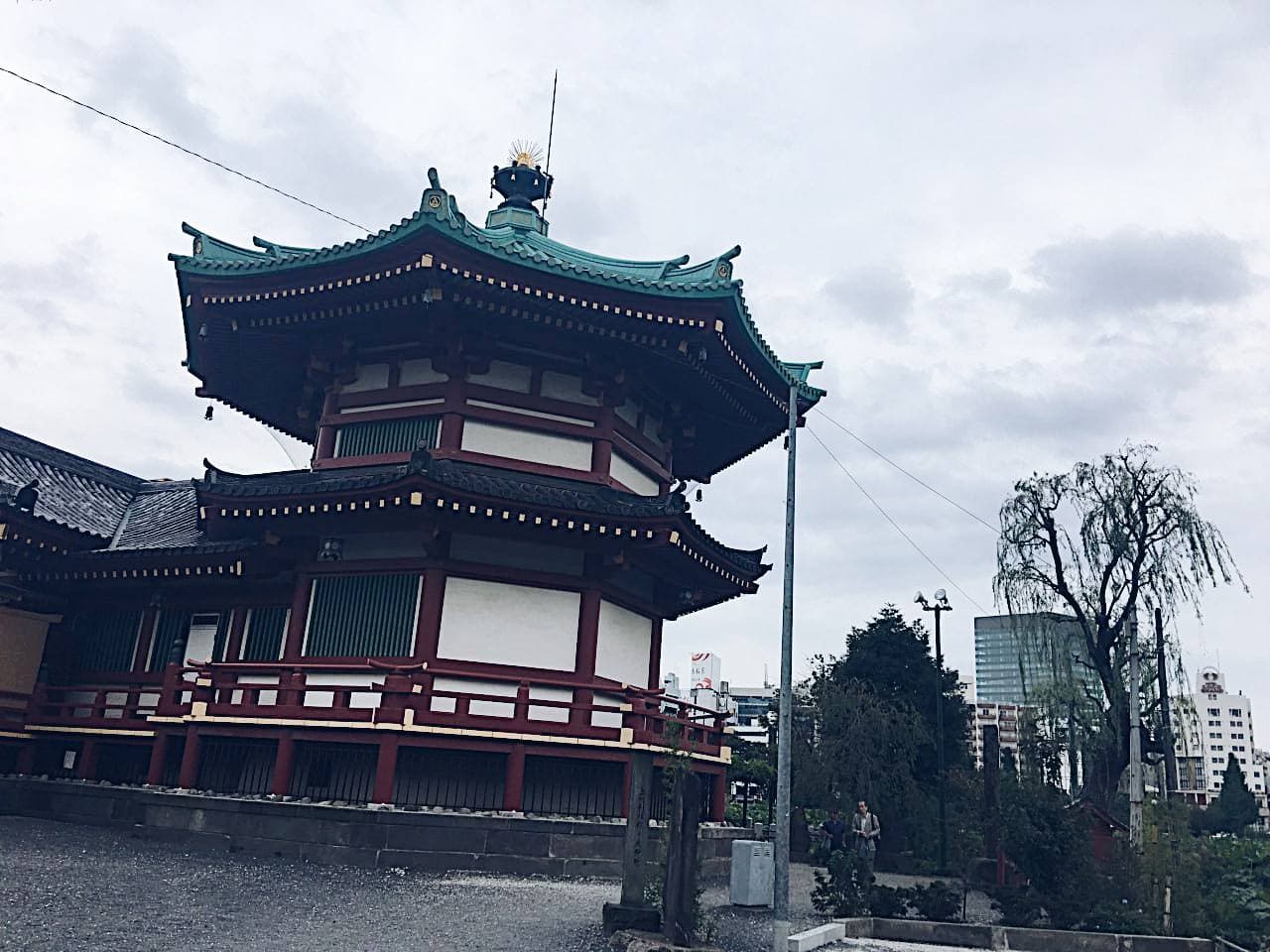 Shinobazu-no-ike Bentendo or Simply Bentendo, is a temple located on the side of Ueno Park; a place where we came across after our Boating experience at the "Swan Lake".

As we walked on, the park got quieter and quieter, and we were graced by a huge floating garden of lotuses. Lotus, which also symbolises purity, floats above the murky water, which represents material attachment and desire.

We were awed by the size of the lotus pond and we decided to walk on.

"OMG look at that!", I gestured over at the hexagonal pagoda. "We have to go check it out"

"Let's go!"


We head over across via a bridge, the whole architecture literally felt like a visit across a different time. The Bentendo Temple, surrounded by tranquillity is a place that houses the Goddess Benzaiten. I love how there's a lot of English translation provided which makes the experience alittle more interesting. It is also interesting to note that Goddess Benzaiten hails from her Hindu origins, Saraswati.


We offered our prayers and I prayed for the better of the world and the safety and peace of my family and friends. I guess, over the years we just started to ask for different things. I wanted things, I wanted answers, then it moved onto guidance, and peace and happiness. Maturity is an amazing process.
We also learnt that the Lotus pond eventually got known as the pond of release, where people could come set free turtles over here. Very similar to the Buddhist tradition in Singapore. I also found out that praying to Benzaiten is said to boost areas such as arts, relationship, studies and welfare. Originally this island could only be reached by boat, and a stone bridge is added on later.
I think this would always be a place that I'll come to whenever I'm in Ueno Park. The Ueno park still have a variety of things to do and spend the day in, not forgetting the other shrines and temples across the whole park and there's the Ueno Zoo as well! There are also several museums around the area as well which I'll definitely check out the next time when I'm here.
*
Name: Bentendo Temple (弁天堂)
Address: 2-1, Uenokouen, Taitou-ku, Tokyo, 110-0007
Opening Hours: 7AM - 5PM